CONNECT – Careers Activity Recording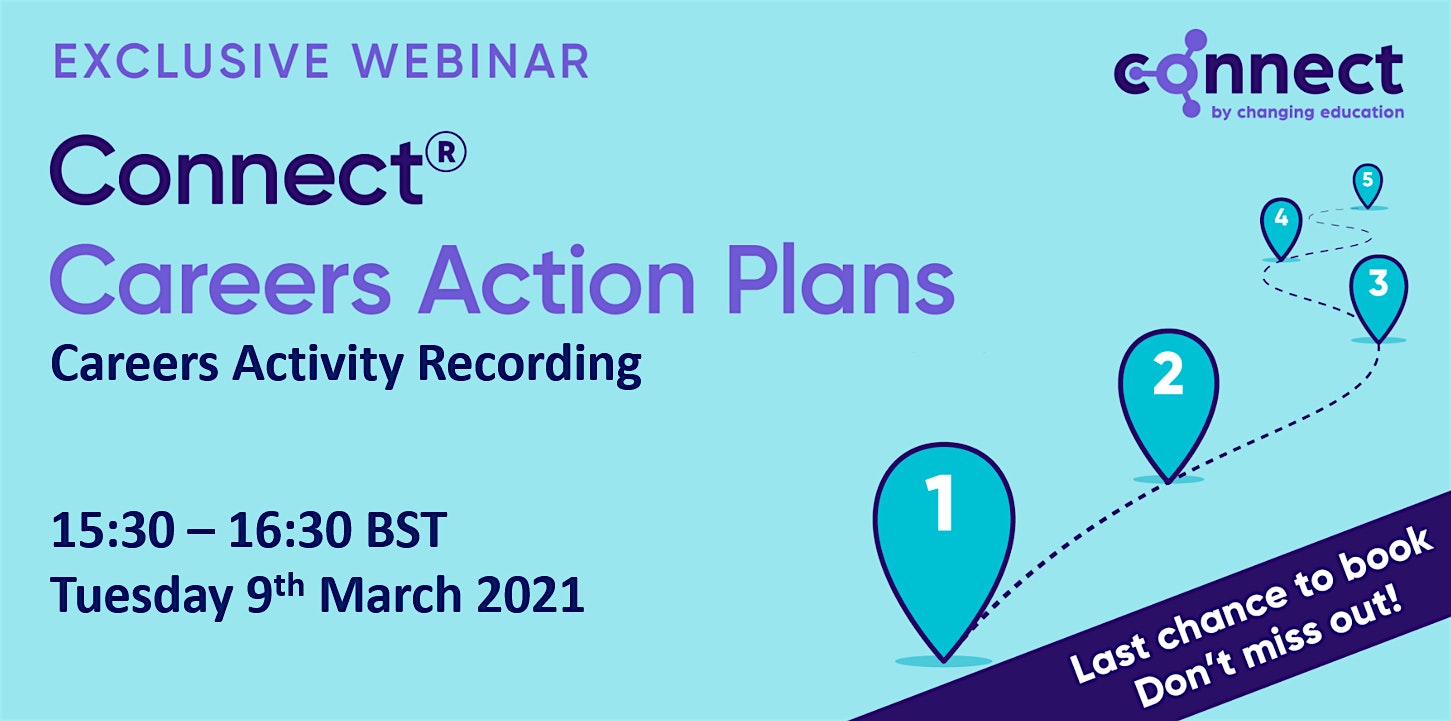 CONNECT – Careers Activity Recording
This is your opportunity to learn more about the Connect Software functionality, including key developments which have been designed to enhance the user journey. Through our market research phase, we have improved user functionality.
Why should I watch the video?
This webinar will focus on our Careers and Work-Related Activity Management and Tracking System. The CONNECT team looks forward to showcasing new functionality to enable your team to log, track, manage and report on all wider careers and work-related interactions with students that can be viewed via CONNECT and the Student App.
1. 1-1 Careers Actions Plans
2. Logging Careers Group interactions
3. Logging Employability Skills
4. Logging Placement Preparation
5. Logging Post Placement Evaluations
6. Logging Work Related Group interactions
7. Logging Careers/Work-Related Trips
8. Logging Employer College Visits/Sessions
9. Logging Careers Fairs
10. Tracking Staff Interactions (Key Performance Indicators)
11. Careers Data Analysis and Reporting
12. Data Exports