CONNECT "New Tech" – Bespoke Programme Builder (BPB)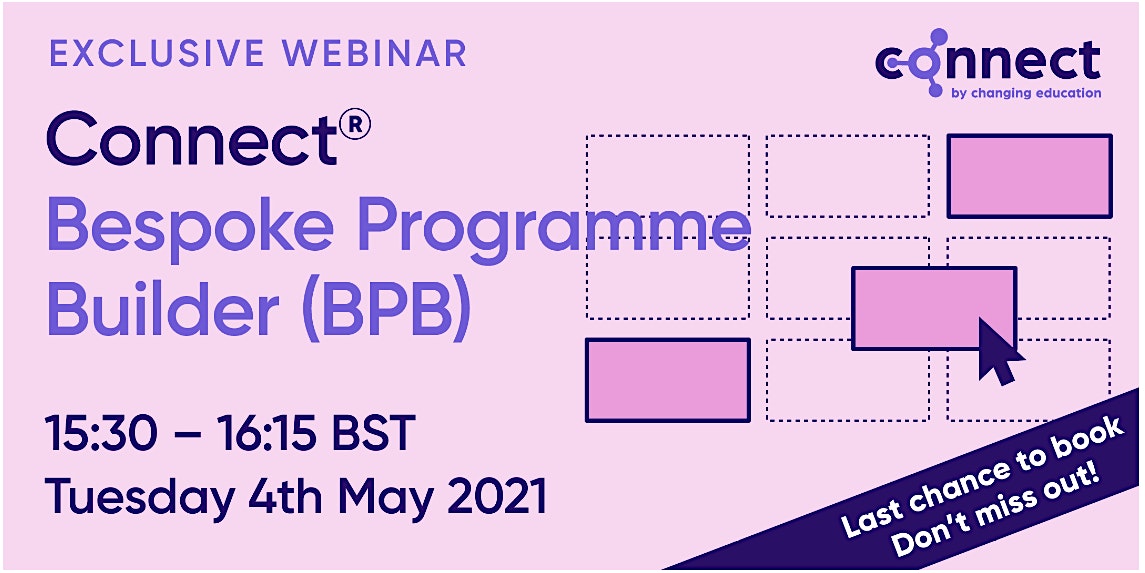 CONNECT New Functionality – Careers & Work-Related Learning Bespoke Programme Builder (BPB)
This is your opportunity to learn more about the Connect Software functionality, including key developments which have been designed to enhance the user journey. Through our market research phase, we have improved user functionality.
We are excited to share with you the New Bespoke Programme Builder Functionality giving you full control of your wider careers and work-related learning programmes.
Why should I watch the video?
The bespoke programme builder has been designed to offer you complete control of your delivery model, allowing effective implementation and roll-out of careers and work-based learning programmes. Full integration with our Student App supports clear tracking of attainment allowing Guided learning hours to be evidenced.
Can we build our own virtual work experience programmes?
Can we build bespoke employability activities?
Can Ad-hoc programmes be built over an extended period?
Can we produce certificates for the programmes designed?
Can we enrol students on mass?
Can we see a breakdown of student engagement in all activities?
Gatsby Benchmarks: 1, 3, 4, 5, 6