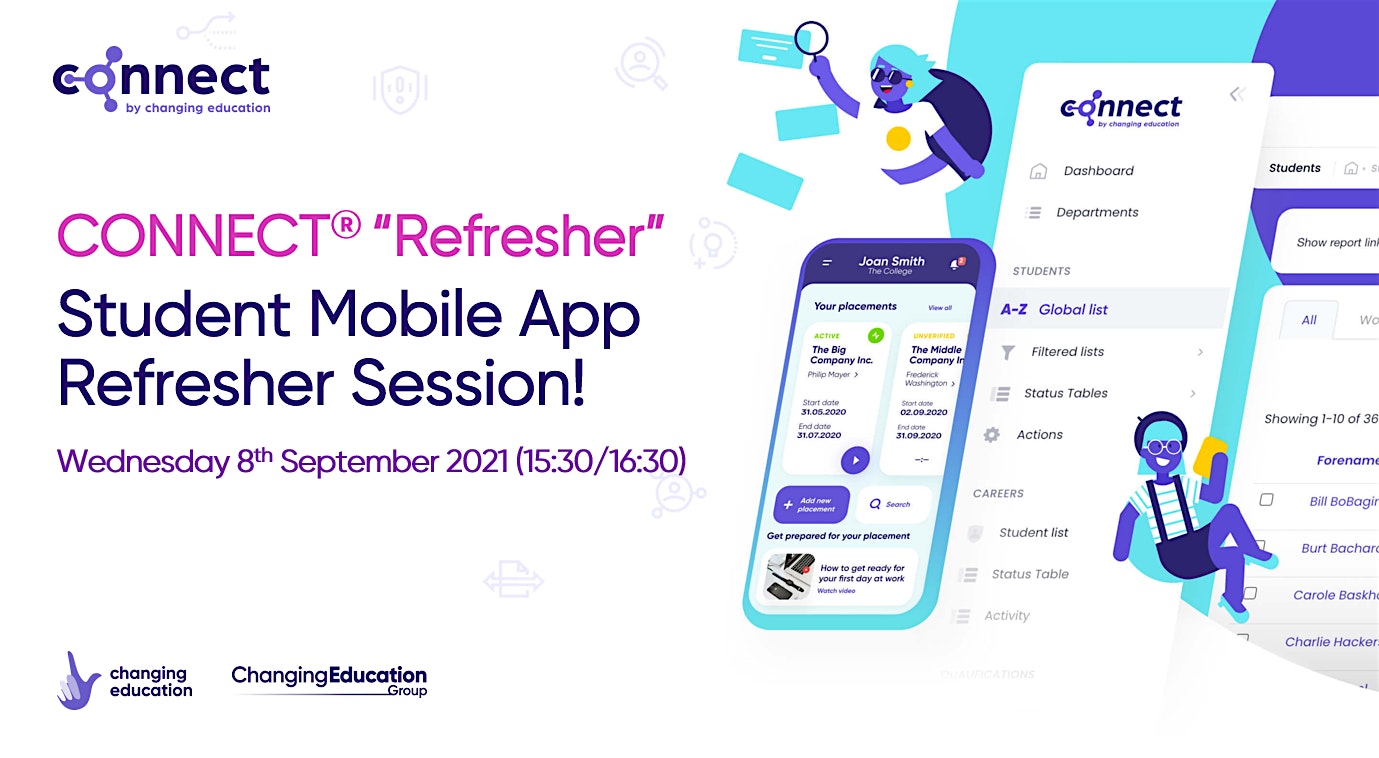 CONNECT – Student Mobile App Refresher Session
CONNECT – Mobile App Refresher Session
The Changing Education Group is proud to present a series of webinars to support you in making the most of our partnership whilst harnessing our leading software platform and mobile app. This is your opportunity to learn more about the Connect Software functionality, including key developments which have been designed to enhance the user journey. Through our market research phase, we have improved user functionality.
Why should I attend?
This education and training webinar will showcase the app functionality which students can utilise which include:
Work Placement interactions
Careers and work-related learning interactions
C.V. Builder
Resource Centre
Bespoke Programmes
and much more!
Interested in the event but can't attend? Please contact info@changingeducation.co.uk to gain access to the talk on-demand.
We have received your contact details and request.
We are now reviewing it and will get
back to you within 48 hours.