CONNECT Webinar "New Tech" Gatsby Reporting and Benchmarking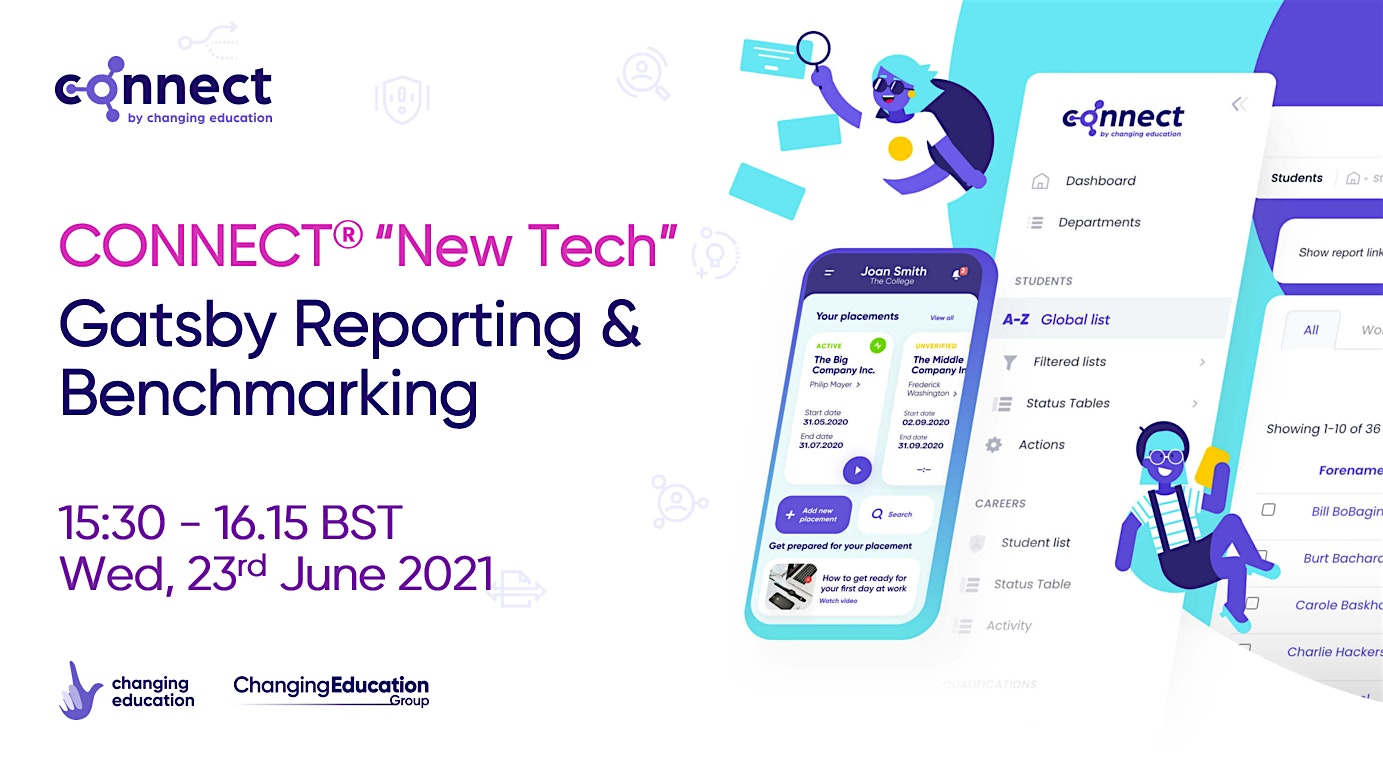 CONNECT Webinar "New Tech" Gatsby Reporting and Benchmarking
This is your opportunity to learn more about the Connect Software functionality, including key developments which have been designed to enhance the user journey. Through our market research phase, we have improved user functionality.
Why should I watch the video?
This week we explore CONNECT Gatsby reporting and Benchmarking. This functionality allows you to automatically report internally and externally (COMPASS+) on all Gatsby benchmarks achieved during all Work Placement, Work-Related Learning, and Careers interactions.