CONNECT – Work Personality Screening & Smart Action Planning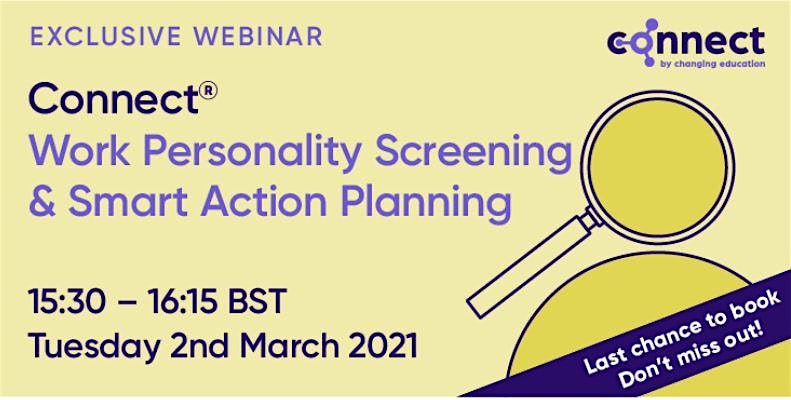 CONNECT – Work Personality Screening & Smart Action Planning
This is your opportunity to learn more about the Connect Software functionality, including key developments which have been designed to enhance the user journey. Through our market research phase, we have improved user functionality.
Why should I watch the video?
This week we will be focusing on pre-placement work personality screening and smart targets. This functionality enables students to self-analyse work, life, and social skills before commencing placement and offers staff tools to access and task students with specific targets to complete whilst on placement. The student can re-evaluate their skills to show progression via the Student App, which the educator can report on.
Key Areas:
1. Work Personality submission functionality
2. Work Personality management and tracking
3. Smart Target functionality