CONNECT "New Tech" – Skills Builder Framework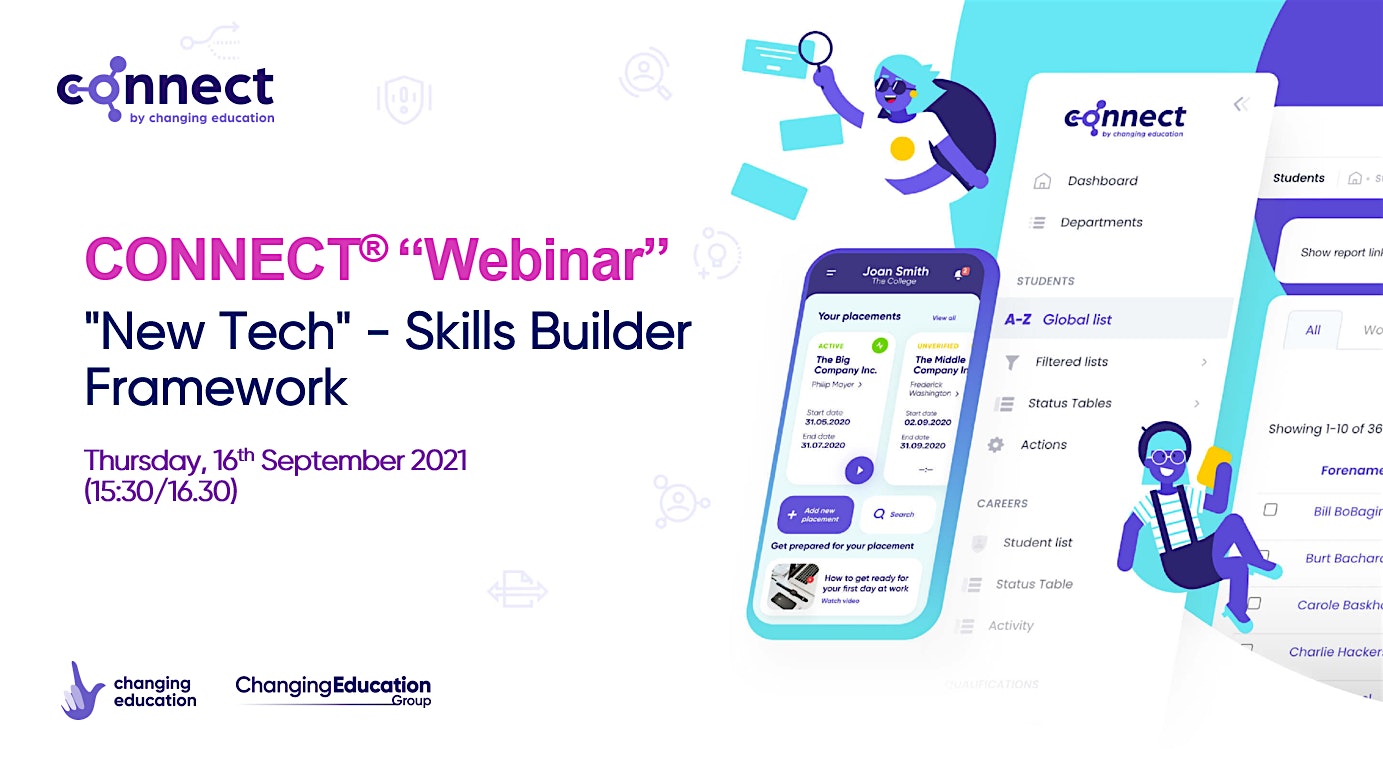 CONNECT® "New Tech" – Skills Builder Framework
The Changing Education Group is proud to present a series of webinars to support you in making the most of our partnership whilst harnessing our leading software platform and mobile app.
This is your opportunity to learn more about the Connect Software functionality, including key developments which have been designed to enhance the user journey. Through our market research phase, we have improved user functionality.
Why should I attend?
This week we will be focusing on the integration of the Skills Builder Framework into the CONNECT Web Platform and Mobile App. The Partnership brings together more than 700 organisations towards a common mission, joined by shared language, principles, and outcomes. The partnership will enable CONNECT's student assessment functionality to link directly with the Skills Builder Universal Framework and Educators Toolkit, which breaks each essential skill down into teachable, learnable steps.
These are the skills young people need to succeed in education and beyond into employment. Working with the Skills Builder Partnership supports all students to take ownership of their essential skill development and articulate their strengths. Click the button below to find out more about the framework.
Key Areas:
Student self-analysis process
Skill Builder management and tracking
Smart Target functionality
Progress Tracker
Development Resources for students "launchpad"
Development Resources for educators "skills builder hub"
Reporting and Data Tables