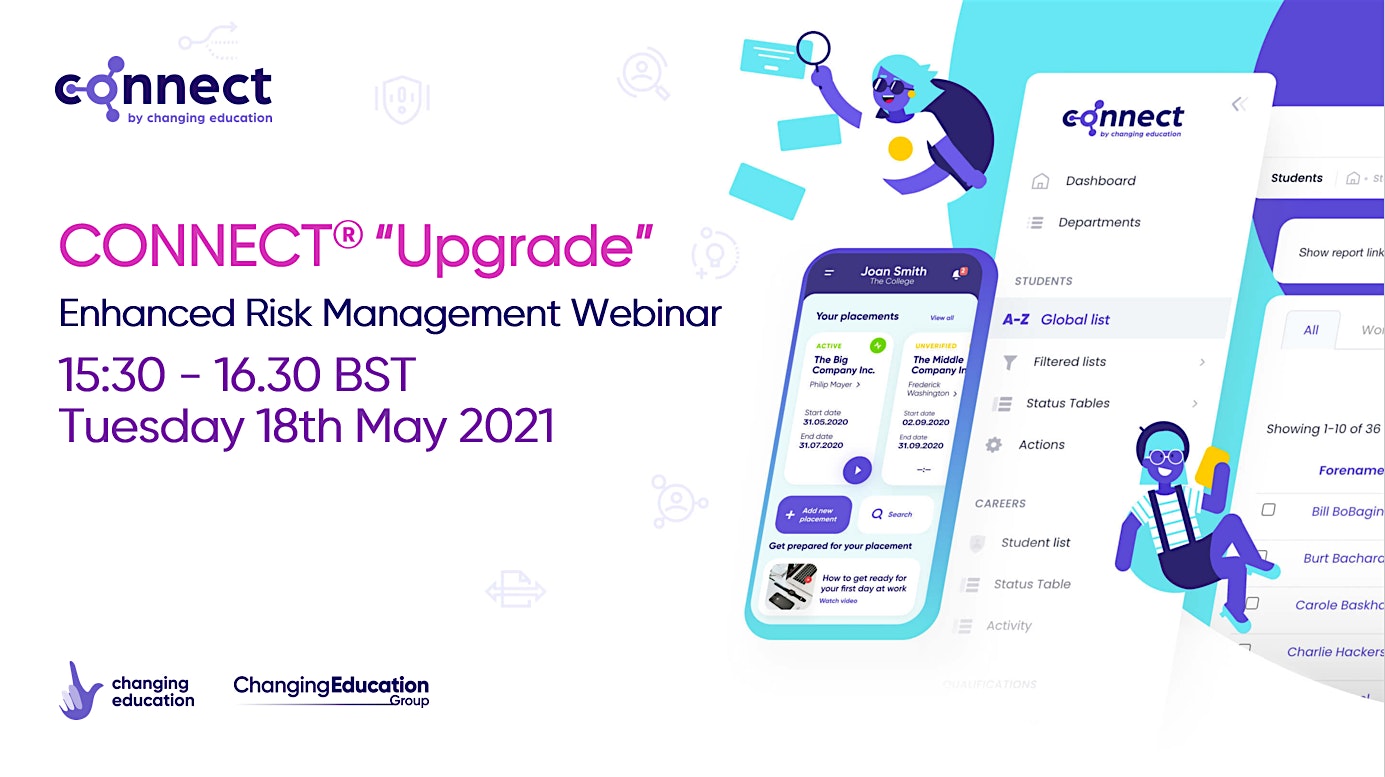 CONNECT "Upgrade" Webinar – Enhanced Risk Management
CONNECT "Upgrade" Webinar – Enhanced Risk Management
Empower your staff to have greater control of health and safety risk management for all work placement activity. Manage and track in greater depth to enable quality assurance and compliance of all staff and employer activity.
In this webinar, we will explore how staff can easily manage health and safety risk management with the upgraded verification functionality which adds a secondary level of security to your risk management processes.
We have received your contact details and request.
We are now reviewing it and will get
back to you within 48 hours.